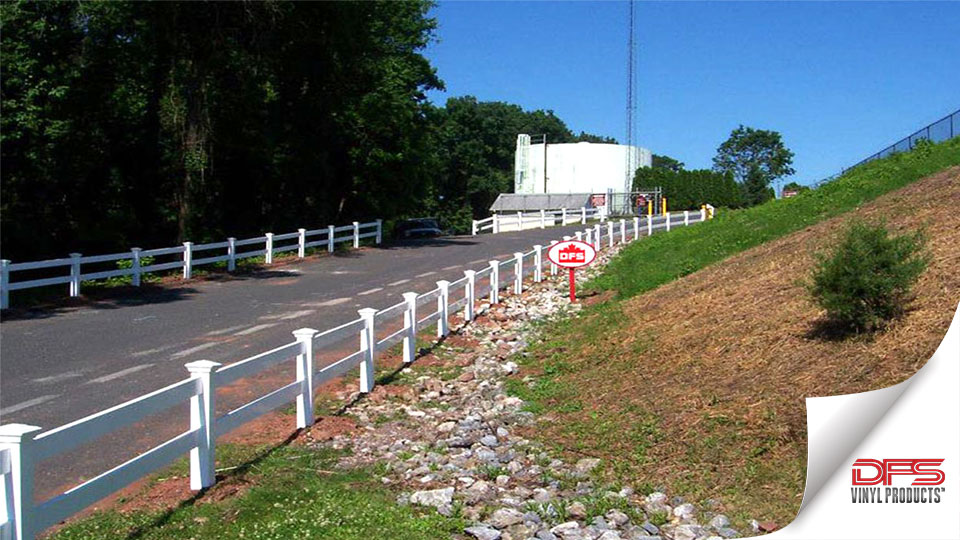 The Eldorado II has two horizontal fence boards making it the easiest and fastest installed vinyl product we carry. Because it's made from low-maintenance vinyl, you'll avoid the cost and hassle of painting every few years, and the fence will always look great! It makes a great border fence for an acreage, golf course or park.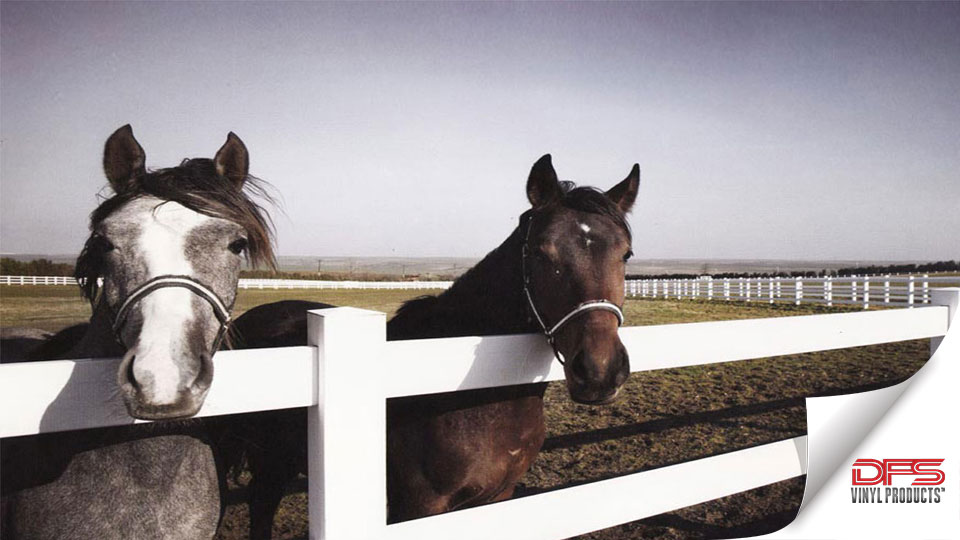 The most popular choice for the ranch-style fences, the Eldorado III is a three-rail ranch fence that's ideal for containing large animals. With three rails, installation is reasonably quick and easy, even when the area is huge. Install this fence around a riding arena or pasture and instantly improve the look and resale value of your acreage.
The addition of a fourth rail makes the Eldorado IV a great selection for containing smaller farm animals like sheep and goats. The Eldorado IV is a lower cost choice for containing animals when compared to a picket or pool fence and is easier to install if you are installing it yourself.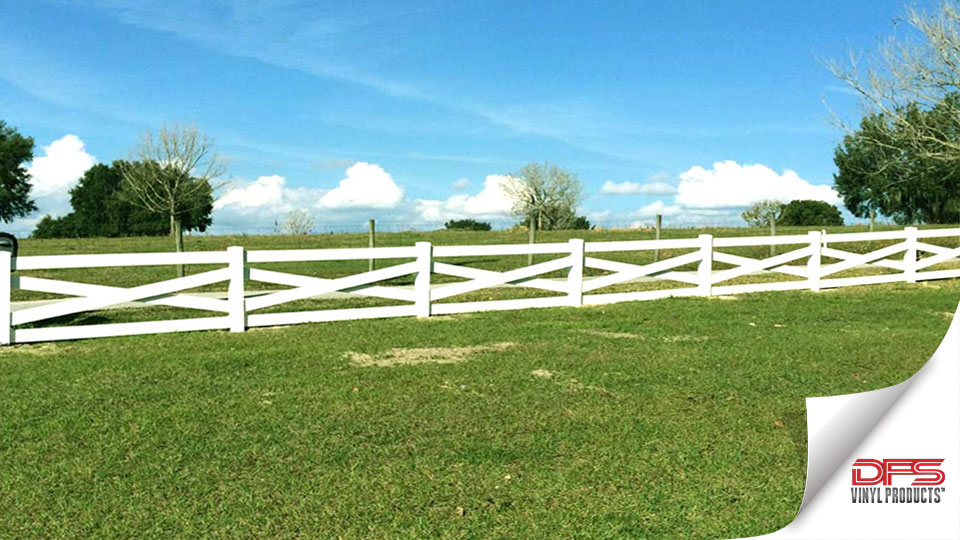 A different spin on the standard ranch rail fence, the Sunnydale, as all of our fence styles, is made completely out of PVC. Each rail is routered and fits directly in the fence post, opposed to wooden fences where the rails are mounted to the exterior. This provides an easy installation and a cleaner finish.
Contact us today for your free estimate
Time for a new fence? We will be happy to help get the best of the best fence in the market.